Products
Trading and commercial services (NMG)
Trading and commercial services include: Supplying services, Selling and distributing of Diagnostic Products, radiology and Medical Equipment.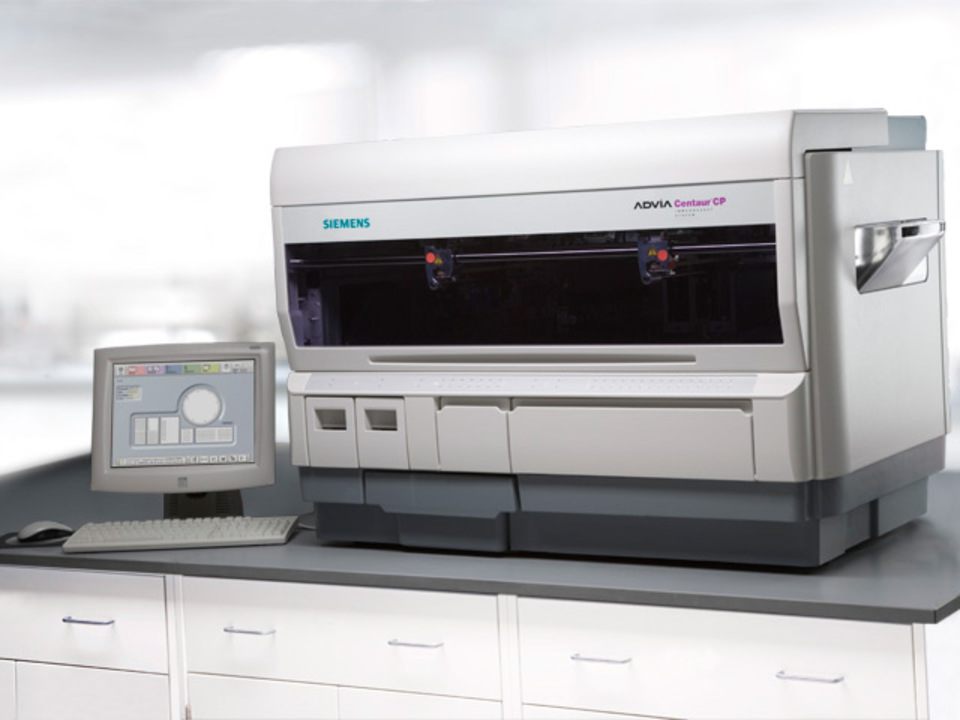 ADVIA Centaur CP Immunoassay System
The ADVIA Centaur® CP Immunoassay System is a surprisingly powerful and fast mid-sized immunoassay system. This consolidated platform with its enhanced menu capacity improves workflow and decreases costs by eliminating the need for multiple systems
Quality
The ADVIA Centaur CP Immunoassay System uses the same time-proven Chemiluminescent Acridinium Ester technology as the rest of the ADVIA Centaur family, and the same features to maximize quality:
Disposable pipette tips (zero carry over)
Automated clot detection
User-defined automatic reflex and repeat testing to insure accuracy
Sample and reagent bubble detection to further ensure quality results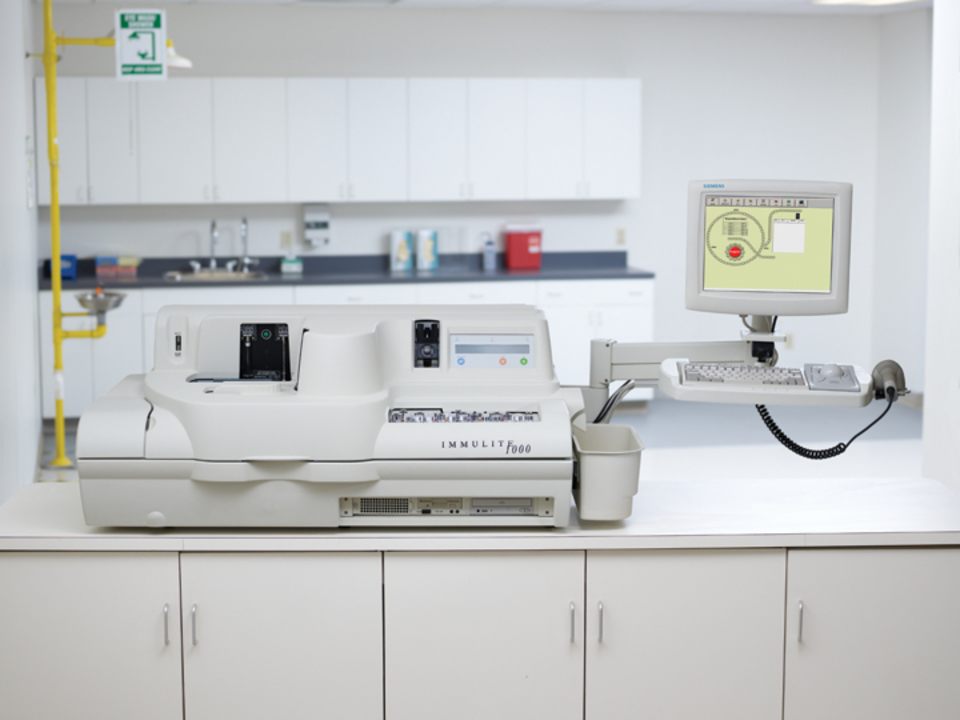 IMMULITE 1000 Immunoassay System
Reliability that keeps your lab running
The IMMULITE® 1000 system is a small bench top immunoassay analyzer. The extensive menu, low cost of operation, reliability, and ease of use makes this system a great choice for laboratories with low-volume immunoassay tests.
Over 100 Outside the U.S. (90 U.S.) assays for routine and esoteric testing, increases the lab's in-house testing capabilities
The reliability and ease-of-use makes the IMMULITE 1000 system particularly well suited for use in remote laboratories throughout the world.
Improving laboratory efficiency through the Ease of Use
Few consumables
Daily maintenance in less than 10 minutes
Sample and reagent level sensors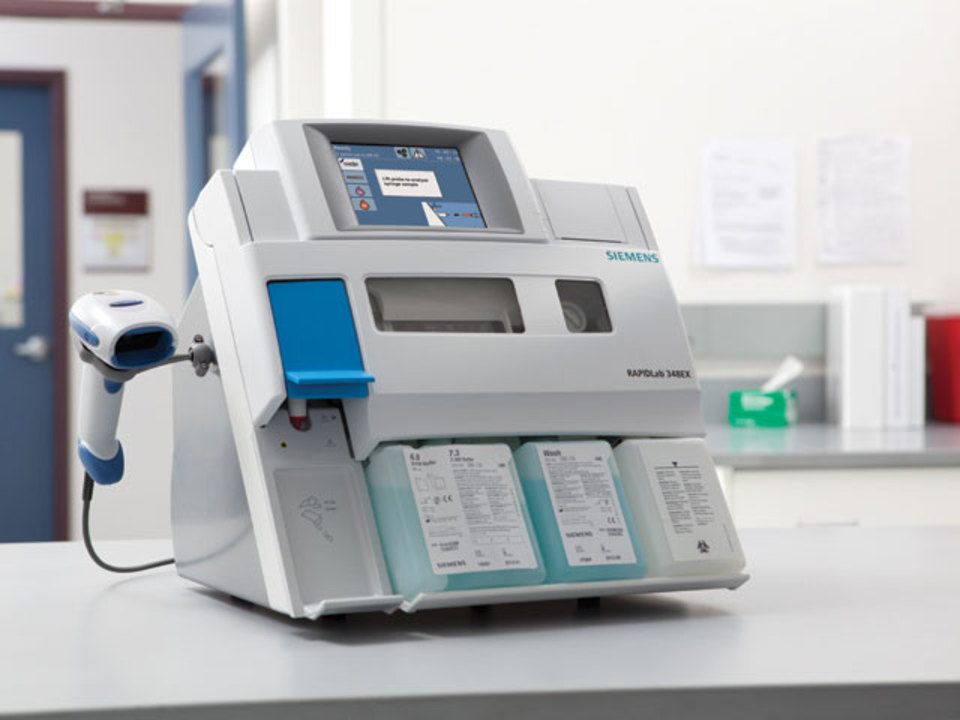 RAPIDLab® 348EX Blood Gas System
Deliver reliable and economical critical care testing in low-volume settings
Get trusted results for critical analytes with ease, efficiency, and economy
The RAPIDLab® 348EX Blood Gas System* is the cost-effective solution for smaller laboratories tasked with the challenge of performing fast-turnaround critical care tests. Fully-automated operation supports low-to-medium throughput on an easy-to-use analyzer that's ready to generate accurate, on-demand results when clinicians need them, with a minimum of operator involvement.
Fast, accurate results support critical treatment decisions
Actionable patient test results are available in approximately 60 seconds
Small sample size (50 µL–95 µL) suitable for most patients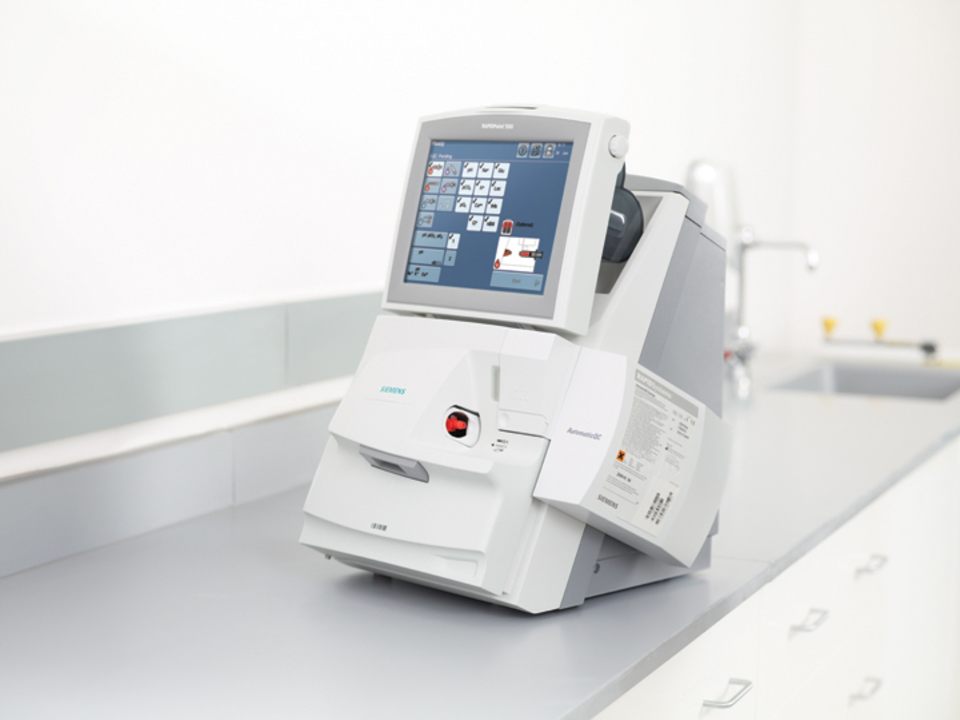 RAPIDPoint® 500 Systems
Advance your critical care testing with easy-to-use, trusted technology
Designed to meet the challenges of point-of-care settings, RAPIDPoint® 500 Blood Gas Systems leverage proven Siemens technology to deliver fast, accurate and comprehensive test results in approximately 60 seconds. These flexible, easy-to-use analyzers help free your clinicians to focus on improved patient care without reliability or maintenance worries.
Test blood gas, electrolytes, glucose, lactate and full CO-oximetry including neonatal total bilirubin (nBili) and total hemoglobin (tHb)
Multiple sample types including whole blood (arterial and venous), pleural fluid and dialysate*
Intuitive touch-screen interface and integrated bar-code reader—just scan, insert, and analyze with results in approximately 60 seconds
Bio-safe hands-free automatic sampling with clot detection and clot management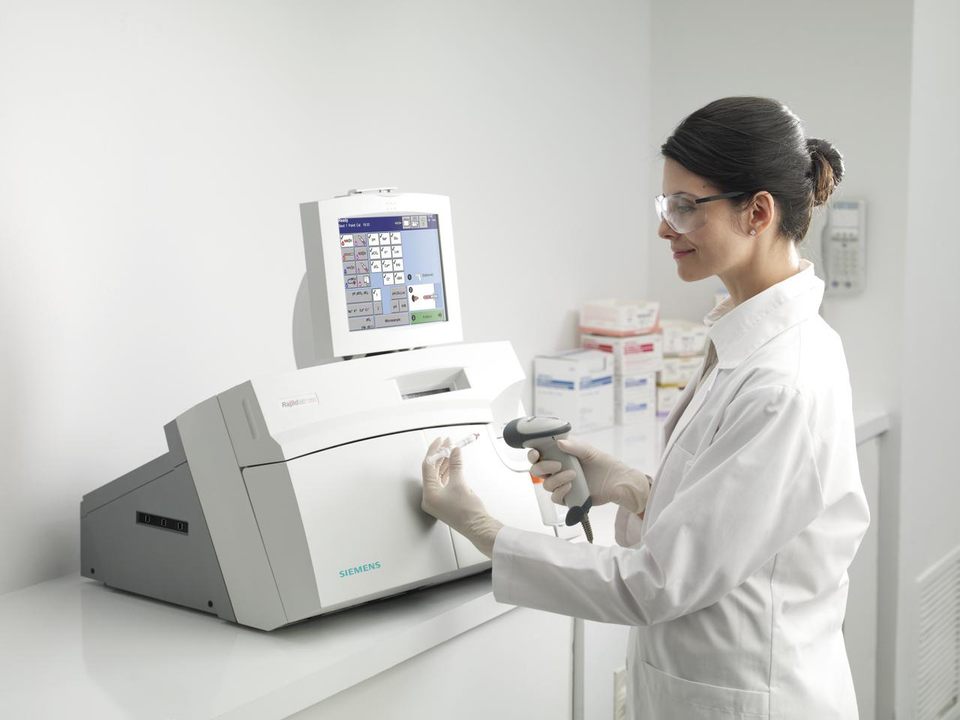 RAPIDLab® 1200 Systems
Perfect choice for medium to high workload environments
Designed to maximize turnaround time, RAPIDLab® 1200 Systems have the capacity to enhance blood gas testing efficiency in the clinical laboratory by combining testing speed and reliability with low maintenance. RAPIDLab 1200 systems are our proven solution for high-volume critical care testing sites.
 Leverage the benefits of RAPIDLab 1200 Systems:
Comprehensive test menu addresses a variety of critical care testing needs
Intuitive operation and minimal maintenance help increase productivity without increasing staff.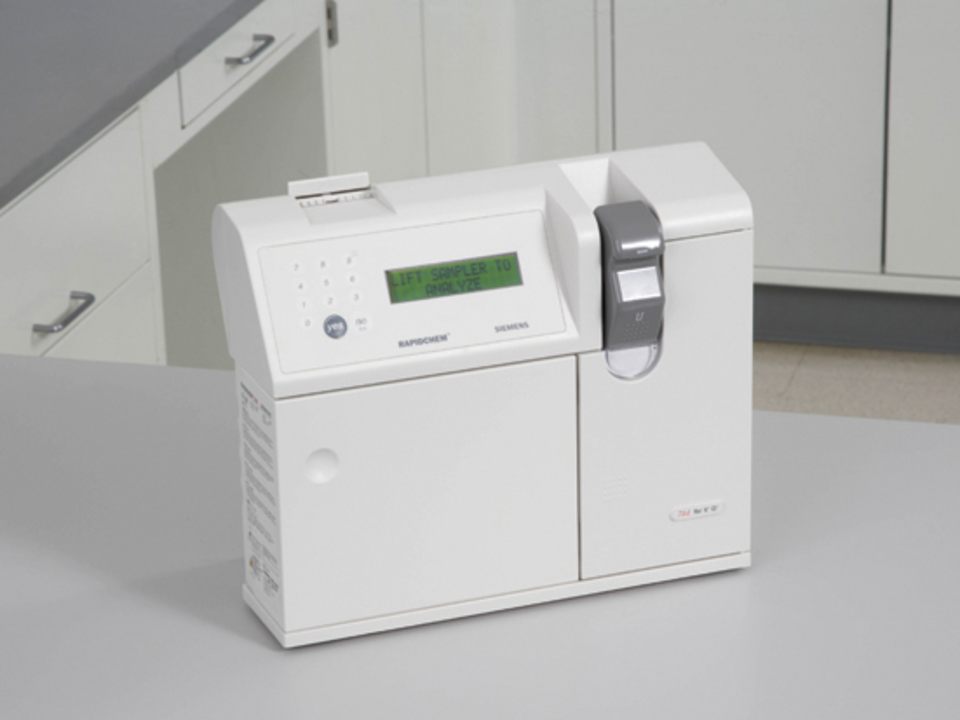 RAPIDChem 744/754 Electrolyte and Lithium Testing Analyzers
Perform electrolyte and lithium analysis simply and accurately
Siemens RAPIDChem® analyzers are a cost-efficient solution for rapid electrolyte and lithium testing in busy laboratories and clinics. Designed to accommodate a variety of specimen types, RAPIDChem 744/754 analyzers generate fast patient results while reducing operator exposure to biohazards.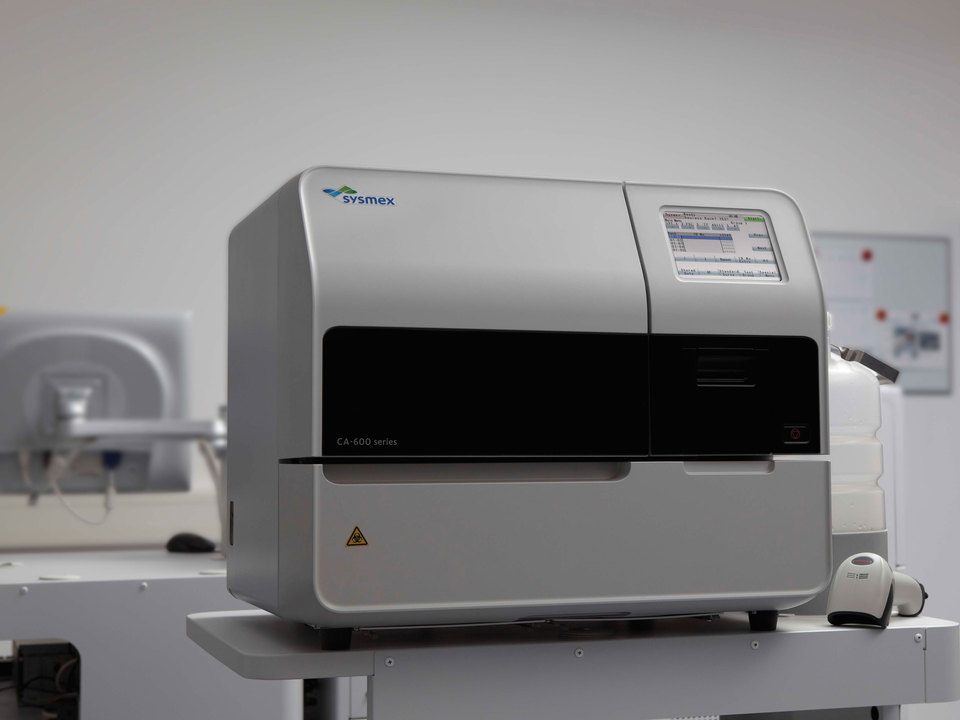 The Sysmex® CA-600 Systems are compact, fully automated systems featuring clotting, chromogenic*, and immunologic* measurements in true random-access. Offering the smallest footprint in its class, the systems are ideal for low-volume laboratories or as a backup instrument for large laboratories.
Hand-held 2-D bar-code reader automates the data entry process for calibrator and control values
Easy-to-use system handling with intuitive menu structure and tilted color touchscreen
STAT sample processing enables critical tests to be processed at any time
Analyzed data may be displayed or printed with reaction curves for flexibility in result management
Environmentally friendly system with minimized reaction tube waste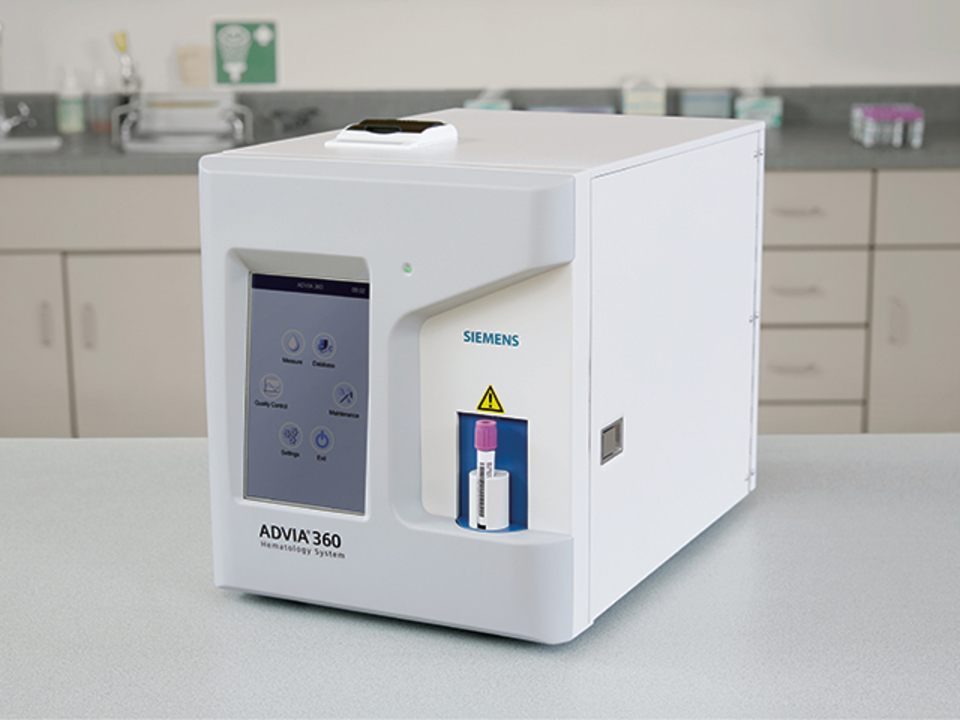 ADVIA 360 Hematology System
The ADVIA® 360 Hematology System offers low-volume and small-scale testing environments a fast and reliable hematology solution that fits within their budget. Whether used as a stand-alone system in a satellite laboratory or a backup for a primary hematology analyzer, the easy-to-use ADVIA 360 system's convenient features help labs optimize and manage workflow.
Fast, high-quality CBC testing in any laboratory environment
Runs up to 60 samples per hour
Processes aspiration volumes as low as 100 µL
Measures 22 parameters, including a 3-part white blood cell differential*
Allows manual sampling of both open and closed tubes
Conserves valuable countertop space with small footprint
Technology
Volumetric impedance method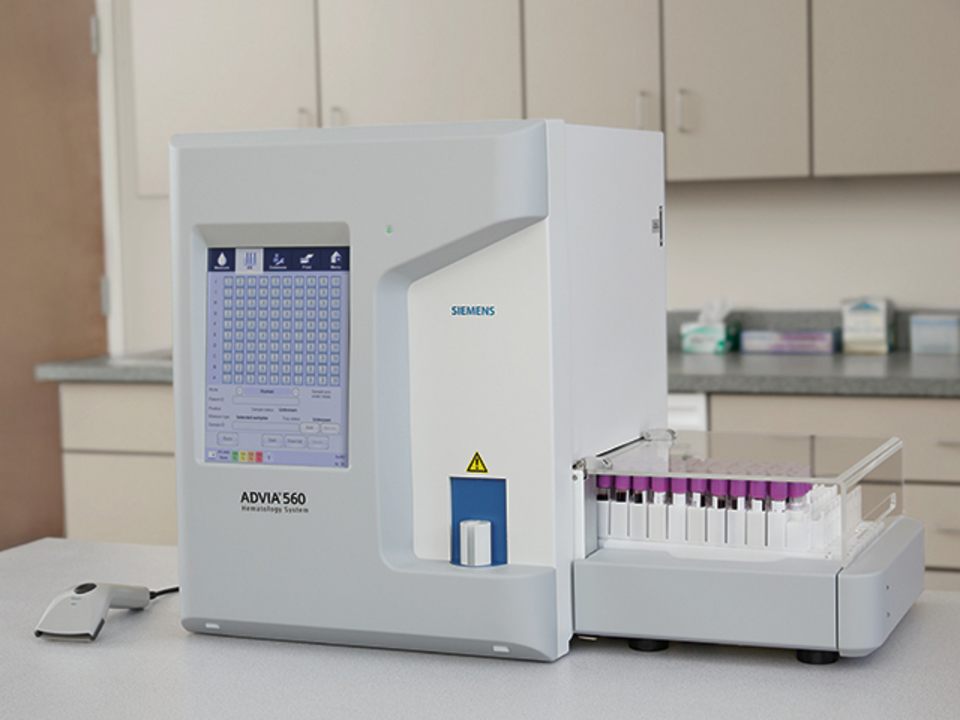 ADVIA 560 and 560 AL Hematology Systems
The ADVIA® 560 and 560 AL Hematology Systems offer laboratories fast, high-quality CBC testing. As part of Siemens Healthcare Diagnostics family of scalable hematology analyzers, the systems have been designed with flexible and intuitive options to enable the right fit in your lab. Compact and cost-efficient, the systems can serve as stand-alone or backup analyzers. With an optional autoloader to automate sampling, the ADVIA 560 AL System can flexibly adapt to the ever-changing laboratory environment.
Runs up to 60 samples per hour
Processes aspiration volumes as low as 110 µL
Facilitates efficient manual sampling of both open and closed tubes
Measures 26 parameters and employs laser-based optical measurement to provide a 5-part white blood cell differential*
Provides storage capacity for up to 100,000 results
Offers the flexibility to add the autoloader to the ADVIA 560 System at any time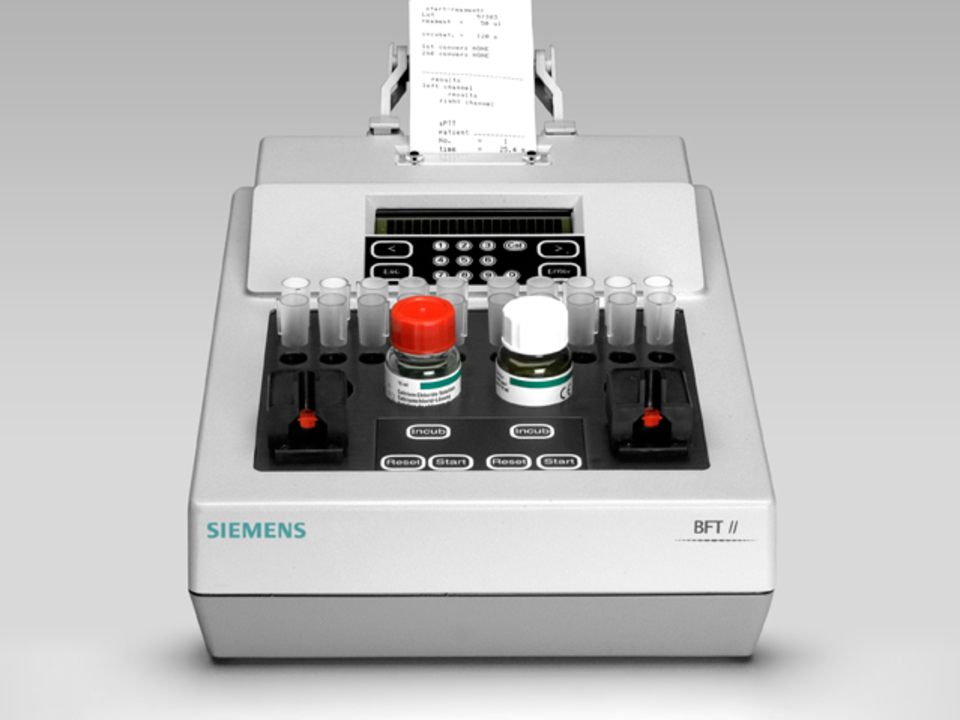 BFT II Analyzer
High-performance analyzer for the low-volume lab
The BFT II Analyzer combines the advantages of mechanical and photo-optical clot-detecting principles by employing a unique turbodensitometric detection device. The semi-automated, dual-channel coagulometer is ideal for low-volume laboratories performing routine coagulation tests.
Light protection cap reduces the risk of user errors by keeping the pipetting channel closed unless a cuvette has been inserted
Pre-defined assays with stored reference curves
Automatic calculation of PT in sec, % of norm, INR, Fibrinogen in mg/dL or g/L
Dual measuring channels allow for simultaneous determinations
Half-volume and single cuvette testing require minimal sample volume
Built-in thermal printer for consolidated result handling